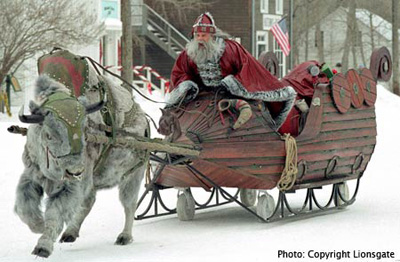 MERRY FUCKING CHRISTMAS SCUMBAGS! In this most holly jolly episode Nicole and Nathan are joined by two very special guests, Ryan Cadaver and Jon Devlin, for the first ever CAUGHT DEAD WATCHING POWER HOUR! This may be our worst idea yet! Over the course of 60 minutes we get progressively more intoxicated and inappropriate as we talk about the perennial Christmas classic, Santa's Slay! Bill Goldberg is a vengeful Santa on a merry murder spree who can only be defeated by the power of... curling???
Make sure you subscribe wherever you get your podcast fix so you never miss an episode!
Join the Caught Dead Watching super cool facebook group!
Follow us on Instagram @caughtdeadwatching
Follow Nicole on Instagram and Twitter @battlecougar
Follow Nathan on Facebook and Instagram @Nathan.Hamilton.138
Follow Ryan Cadaver on Instagram @cadaverryan and The Casket Creatures @thecasketcreatures
Follow Jon Devlin @devlin_valek
Send love notes, hate mail, suggestions and tasteful nudes to caughtdeadwatching@gmail.com
www.caughtdeadwatching.com
TELL YOUR FRIENDS!!!
WORLD DOMINATION IS ONLY A FEW LIKES, SHARES, AND 5 STAR RATINGS AWAY!!!